Testimonials Joy Centre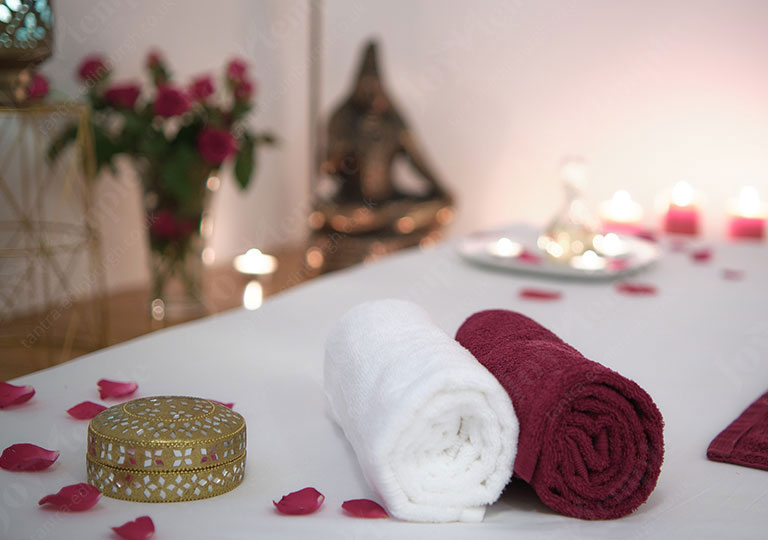 I visited the temple last weekend and I was a bit apprehensive at first but I was very quickly put at ease. The surroundings were very comfortable and very good shower area. The massage was wonderful and left me relaxed.
— Dave on Tuesday, 13 Aug
"I visited your joy centre on Wednesday when I could not get an appointment at silk, and had one of the best massages I have ever had. The lady masseuse was very nice and I would like to book with her again."
- Robert Brown, December 14th 2019 -
"I would just like to say that I have had the best experience of my life with the wonderful massage that I had on Sunday at Joy Temple. I have had a few tantra massages but the one on Sunday took me to a di erent level and now, 4 days later I am still bene ting from it and I am looking forward to my next visit. Regards Dave"
- Dave, January 9th, 2020 -
"I visited you last week and and I met Alma who expertly took me through a tantric massage. This was my rst time. I can honestly say this was one of the most powerful and enjoyable experiences I have ever had. Alma was kind, professional and beautiful. I can't wait to visit again. Kind regards and many thanks. Harry"
- Harry, August 5th, 2020 -
"Relaxing and enjoyable massage from a lovely young lady (Emma). First time with this type of massage.Fantastic and will be back soon."
- Robert, May 31st 2021 -
"Today was the rst time I ever experienced a tantric massage and it really was quite amazing. I was rather anxious going in, not knowing what to expect, and was met in a manner both kind and professional. My masseuse was very helpful in explaining how it all works and I sincerely hope I didn't come across as disrespectful in any way due to my nervousness. Thank you for this experience and I hope to be able to return some time in the future."
- Emils, June 27th 2021 -
"I recently had a wonderful 2-hour massage from a beautiful masseuse (Alma) after a shared shower. Her skin was very soft and her gentle caresses over my body felt incredible. She was very attractive, sweet and professional. The ambience of the room was peaceful and the background music was relaxing. Thank you for one of the most amazing experiences."
- Alex, July 16th, 2021 -
"My massage with Alma was so special and profound that I came back and had another session the next day, before my holiday in Edinburgh came to an end. The massage was like no other tantra massage I have ever had (and I have had a few). She found places and created moments never previously located or experienced. I can highly recommend her and the Temple to anyone who is looking for 100% pure tantra. Mark"
- Mark, July 8th, 2021 -
"Hi highly recommend Joy Tantra Yoga centre for anyone that is ready to take a new journey in their life. Very professional sta with true commitment for the spiritual experience of tantra yoga. My experience was truly life changing and it is not everyday that you can say that about a service. Thank you to the angel that initiated me, I am forever grateful!"
- Adam Nbr -
"Positive: Communication, Professionalism, Quality Very much welcoming and put at ease right away. Emma was fantastic and made my time there. Very new to this type of massage; if you are also knew book in for 2 hours."
- Allan May -
"I have visited the joy centre a few times over the past 12 months and would thoroughly recommend it to anyone who wishes a deeply relaxing experience. It is a sea of Testimonies Joy centre, culese din comments de pe site: calmness within that helps you decompress and centre oneself. All of the therapists are deeply caring and sincere about their craft. Book now!"
- Aleksander Cunningham -
"I have experienced Tantra massages in the past on a number of occasions in Germany, the Czech Republic and Austria. The Tantra massages that I have received at the Joy Tantra Centre have been as good or even better than any that I can remember elsewhere. The description of Tantra given on the Centre's website is accurate and useful for anyone who might be considering a visit. In particular, I am very pleased to be able to say that the Centre sta that I have met have all been very helpful and go to great lengths to ensure that clients are put at ease and can relax from the moment that they rst step through the door. All my masseuses have been very skilled at creating an atmosphere of relaxation where one can "put all one's troubles on a cloud and let them oat away".
The ladies that I have met have also all been very friendly and attractive people. I look forward to my visits not only because they provide an opportunity for relaxation, re-invigoration and stimulation but also, very often, a chance for interesting conversations.
The Centre is well furnished with attractive decor and the showers are excellent. The place is always very clean. It is easy to reach by public transport from the centre of Edinburgh but also appears to o er good opportunities for parking at a reasonable distance. I can very strongly recommend the Centre and those who work there."
- David Jamieson -
"Joy Tantric Yoga Centre o er a fabulous service in enabling you to relax and fully let go of the stress and strains of modern life. The staff are always very courteous and polite. A unique experience!"
- Mark Hall -
"I've been to the Joy massage centre on a number of occasions and I've always come away with a warm feeling of relaxation and ful lment. The ladies who give the massage are always very attentive and respectful, they put you at ease and take you on a journey of erotic highlights and peaceful moments that are trance like and sopori c. It would be a mistake to think that this will result in sexual release, yes it can be highly erotic, yes you may well get an erection, yes there will be body to body contact with the masseuse, but the purpose is to internalise your sexual energy and she is very skilled at helping you to achieve this. Each massage I've had has been with a di erent masseuse and each has brought their own style and technique, I have never been disappointed. You literally put yourself in her hands and let her take you on a wonderful journey.
Garrulous Re ecting - A genuinely, open, empathic, welcoming & honest place. I've been going sporadically for over a year because after the sensual, emotional as well as body work treatment, one feels energised and uplifted. Now, I must state that when I went I was extremely skeptical & expecting a waste of money. However all I did was respect the Host's request to be respectful and follow their rules and the Tantrika's - (the masseuse) wishes to be open minded and allow them to practice their skills. Following their guidance, I know I have felt relaxed, at peace as well as having energy that sometimes last days as well some very deep sleep after a tantric massage, and I am grateful for their time and e ort when things have been di cult. It is important to add this is not some tawdry erotic escapade but a true massage in terms of bodywork, as well as a energy/spiritual encompassing encounter that really helps in moments of personal struggles as well one when just needs a moment to one's self alongside the sexual awareness and energies too.
We have ignored the sensual, spiritual and personal moments that were common place in many of history's great civilisations across the globe and reduced them to the opposites of what they doand where meant to do. This is a healing & energising massage, which yes has greater body to body contact, however touch is something we all need and sexual energy is natural , as to is to feel relaxed and this is what the Tantrika's do.
It is daunting at rst and once the physical reaction is allowed to subside, its best to close one's eye just like any massage - aroma, lomi, swedish & feel the touches and the energy swells that their skills allow to happen. For myself, it is a retreat akin to a Spa for my personal enjoyment with yes, a lot of skin contact that is peaceful, tranquil and soothing with a euphoric feeling that is so needed in my own hectic & troubled life."
- Brian Peter -
"Thank you Edrisa for the most wonderful session. You took me on a journey through the vast ocean of Shakti, through her calmest and most tender waters, and through her wildest and most passionate waves. With your sweet captivating smile and your exquisite sultry allure, you left me no choice but to willingly surrender myself to every moment of your magical journey. Like a beautiful sculptress sensually moulding her work of art to gradually reveal the essence of her creation, your hands and body danced around me with erotic grace and re nement, sensually moulding me into a more elevated form of myself to gradually reveal more and more of my soul. Thank you for this initiation, and for gifting me with a taste of heaven."
- Mike, August 4th, 2021 -
"We are a heterosexual couple who've been together 15 years, very happily. We were in Edinburgh for the weekend and decided that we'd like to try a tantric massage just as something risk-free and a little different to the norm. We made our journey here with great trepidation, fearing a seedy, brothel type place however this could not have been further from reality. From the moment we stepped in the door, we felt instantly relaxed and at ease. It is a beautiful, warm, clean and sensual place. We both felt that the massage was a very beautiful, sensual experience and feel much more wholesome for having tried it. Something every couple should try at least once. Thank you!"
- Sarah -