Massage Art
The world of Tantra massage and sacred sexuality
Joy Tantra Centre in Edinburgh offers sessions of genuine Tantra massage, as a means to experience Tantric principles and discover how, with the help of the pure erotic energies, one can rise into high spiritual realms.
While most people associate Tantra massage with some sort of exotic sexuality, few know that in reality Tantra massage is meant to help us purify our beings in a very pleasant and harmonious manner, unlocking all blockages – physical, psychological or energetic – preparing the being for a highly beneficial and spiritual use of their erotic potential.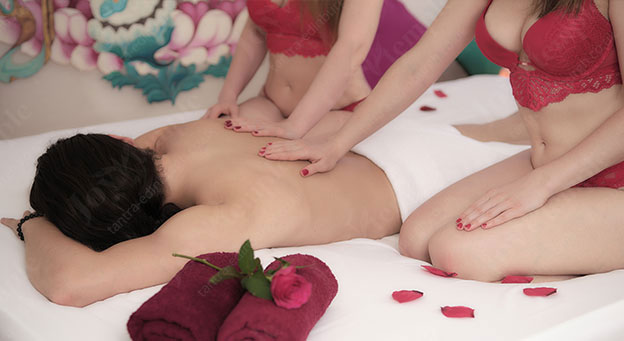 Tantra massage is meant to offer you glimpses into the joyful and spiritually elevating states you may experience through genuine Tantra practice.
In order to succeed in this intention, you may like to know that our therapists, our Tantrikas prepare through daily spiritual practice, constantly purifying and elevating their own bodies and consciousness, and at the same time preparing the ambiance of our beautiful Tantra Centre, as for you to be able to feel you are entering a completely different realm from the moment you first step foot in our world.
Moreover, we work based on appointments only, so that our Tantrikas have time to prepare individually and specifically for each guest they are going to offer a massage to. This is also one of the reasons why in our Centre we don't offer the so called "choice of ladies". Besides the fact that we do want to keep the focus on the massage itself, and not the beautiful looks of our therapists, we also need to make sure you get the best experience every time you visit us, and for this, we do need to know in advance who is preparing for each guest.
What does it actually involve?
First of all, you need to arrange a booking with us. Please be sure to call us on our mobile for same day appointments, to be sure you get the best chance to find us in good time. For more advanced bookings, feel free to email us, if that is easier. Either way, we are always happy to hear from you. Once you're booking is made, we will start preparing your room, and your Tantrika will start preparing herself, to be in her best shape for your session: physically, emotionally and spiritually.
On your arrival, you will usually be welcomed by one of our Tantrikas, who at that stage will act as your hostess for the day. She will take you to your room, will answer any questions you might still have about the massage, and she will also be taking payment at this point. Payment may be done cash or card, whichever is more convenient for you, but we do need to always take payment in advance.
After having answered all questions, presented you with all the options for your session and taken payment, she will then also give you your towel and show you to the bathroom, so you can have a shower before the massage. We have beautiful shower facilities and we highly recommend you do take a shower before your session, even if you may have just had one before heading over. This helps better prepare you for the massage.
Your time with your Tantrika
After your shower, you will be given a few moments to relax and enter the atmosphere of the room, and then shortly your Tantrika will be joining you. She will introduce herself, and will invite you to start your session.
At the moment there are quite a few regular guests who we feel have truly grown on their spiritual path with the massages they have enjoyed in our centre. Therefore, combining this fact together with the spiritual thirst and openness we have felt in the people of Scotland, we are very happy to start taking our sessions a step further and invite you to join our sessions in a more conscious manner.
Setting your intention and connecting to a Higher Power
We call ourselves Joy Tantra Centre, because this is our main goal – to bring everyone more joy in the everyday life, through everything we do. Few people may know it, but conscious and intentional touch, when integrated in connection with the Supreme is the quickest way to awake in the being this fundamental energy of universal Joy – in Sanskrit called Ananda Shakti.
In order to make this energy of Joy together with all the beneficial effects of our massage more easily accessible to you, we are now inviting you to start your sessions with a moment of connection to the Supreme. Your Tantrika will invite you to hold hands, and together, under her guidance, to take a few moments to connect to the Supreme and offer it all that you are to experience in your session which then begins, so that you are thus better integrated in the subtle harmony of things.
What you need to do during your massage – Relaxed awareness
Once you both feel this connection to the Supreme, you are ready to start the actual massage. For this, you will be lying on your front, on the mattress, relaxing, surrendering and allowing your Tantrika to do her magic on you. The massage is offered one way, by her to you.
So the way for you to best benefit from this experience is to be in a superior state of receptivity. This requires that you completely relax, and at the same time aim to have a state of relaxed awareness, where with our attention completely focused within, you aim to really be aware and enjoy each sensation your body and even your whole being experiences.
Let go of any secondary thoughts that may come to your mind, and aim to be completely present here and now, focus your attention to wherever your body is touched, and follow with your attention the sensations triggered in that part of your body, and how they reverberate in your whole being.
Being a Tantric massage, this means that there will be massage elements used to help unlock the free flow of the energy, for which your Tantrika may use stronger pressure on some parts and on specific points on your body. You need to have an open communication with your Tantrika and let her know if, at any moment, you feel the pressure is too much, or on the contrary, if at times, you feel you could benefit from a bit more pressure. For these elements some pressure needs to be applied, but it should not be too much, just enough to help disperse the locked energies and clear your energetic channels.
Joy Tantra Massage Sessions
Overall, the massage is one that works with your erotic energy, awakening and helping it rise higher, to the superior levels of your being, as to bring in as much of the above mentioned energy of Joy as possible.
Therefore, once the body is prepared, there will be elements of body to body massage, and even each apparently simple touch will also have the intention to awake the erotic energy in a very refined, elevating manner.
Hence, this will be quite an intimate and sensual experience overall, with all the elements harmoniously coming together to give you a Tantric experience where you discover that with the help of your erotic potential you can rise to higher realms than ever expected.
What if I get aroused – what if I get an erection?
This would be a most natural response of your body and being. It is perfectly alright to enjoy your pleasant sensations and the arousal that comes with them.
We just need you to be aware that our purpose is to help you put these awakening energies to good use, for the joy and rejuvenation of your being, and not to allow in any case ejaculation in the case of men, or discharge in the case of women. While this may be something difficult to even imagine under the circumstances of receiving a massage engaging the sensual erotic energy for 90 minutes or more, let us assure you that it is not as difficult as it sounds.
Our team is well experienced in Tantra, doing our own spiritual practice on a daily basis, we are able to very well control our own erotic energy, and therefore are able to also help you gain such control over your own energies.
However, we do need your open communication on this as well.
If at any point you feel that you are getting too close to that "non-returning" point, where you feel like you might loose control, please do let your Tantrika know, in good time, so that she can help you. During our sessions, the erotic energy is only gradually awaken, and only after points of tension have been worked on, to enable free flow of the arousing energies. So this helps the energies pleasantly rise from the lower levels, to the superior levels of your being, bringing in a boost in self-confidence, will power, regeneration, healing traumas, opening the heart, awakening the soul, improving intelligence and memory, helping you elevate your consciousness.
But in some situations of premature ejaculation, or when you are going through a more difficult period of your life, things may be more delicate, so we need to know about it, to properly address them and help you enjoy your session.
The ending of the session
Towards the end of the session, your Tantrika will use elements to help harmoniously diffuse and unify the entire energy of your being. So you will feel very well relaxed, not left with any tensions, and at the same time you will feel rejuvenated, as if renewed by this euphoric energy of Joy.
To conclude with, your Tantrika will again ask you to sit up, like in the beginning of your session, and holding hands you will be doing a short music meditation, under her guidance, focusing together on this process of channeling all of the resulting energy to the top of the head.
While this is not the happy ending many people imagine when thinking of a tantra massage session, you can be certain this type of experience will bring you great joy and happiness and it will help you in gradually taking control over your erotic energy and in making use of this energy for improving your intimacy, your every day life and for taking steps in the direction of a constant elevation of your being.
How long does it take in total
Our Joy Tantra massage sessions start from 90 minutes, going up to 3 hours, depending on your availability. However, we always recommend you allow about half an hour more than your booked session, when you consider the total amount of time you will be spending in our Joy Tantra Centre.
Basically your time with your Tantrika is the actual time of your session, not counting the time you spend at the beginning with your hostess, nor your shower. Please have a look at our full list of massage sessions, workshops and classes here and let us know when you would like to arrange your booking for.
Add Ons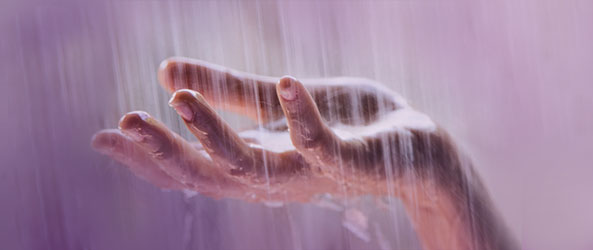 Joy's Assisted Shower
In a relaxing, cosy atmosphere, that brings purity into your heart and the safe feeling of being home, enjoy the affectionate, gentle movements of the tantrika, combined with hot water and the fragrant soap - a perfect start to your tantric massage.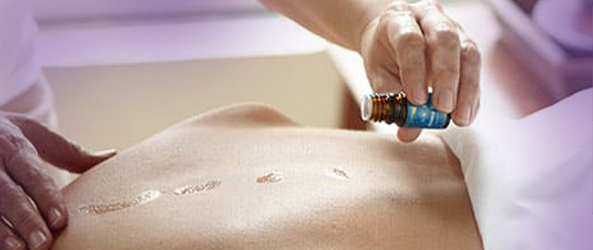 Young living Aromatherapy
Healing by touch, with a dip of Young Living oils. Aromatherapy offers a special quality to tantric massage. Enjoy the tantric massage through the effervescent, uplifting scents that will not only relax and heal you, but will also make you feel renewed.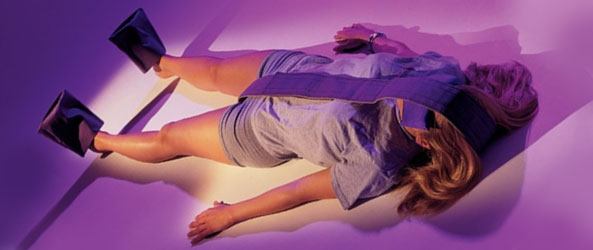 Guided relaxation in Tachyon cocoon
Relaxation in tachyon is the perfect add on to experience ecstatic trance states, because once relaxed the body is like a blank canvas, ready to experience wonders it had never experienced before. Nowadays, being deeply relaxed is a great asset! Adding the tachyon will help you better connect to the very energy of orgasm, of perfect balance.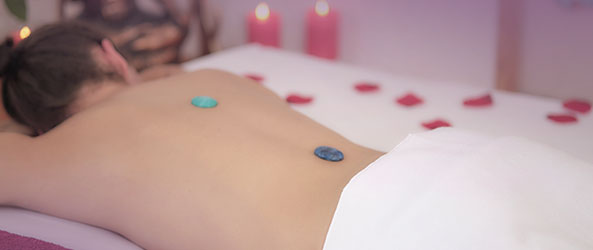 Crystals chakra balance
Through crystals, the being is purified, the mind is calmed, the space of the heart is charged with energies of beauty, love, truth, goodness. |Discover this sacred world of healing crystals applied during tantric massage.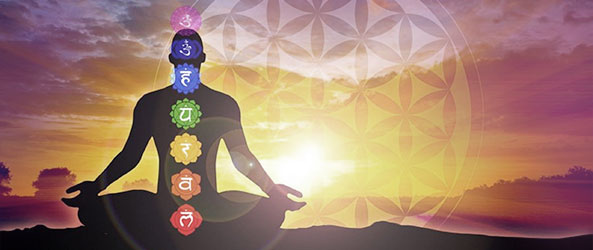 Tantric meditation
Under the skilful guidance of your tantrika, take the time to anchor yourself in the Joy of the present moment, fully enjoy your session and then direct the energies of your tantric massage towards discovering your inner universe, in peaceful bliss.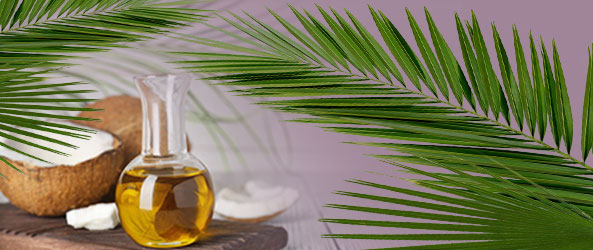 Joy's Naturist option
Sensual, conscious touch, full of love, transfiguration and empathy is offered directly, skin to skin. Let this bodily interaction, guided by the communion of souls, be all that matters. Be brave and let intimacy be the key to this tantric massage experience.
Joy's lymphatic drainage massage
Lymphatic massage supports the tantric massage by cleansing the lymph and with it, all the negative feelings, making way for the erotic energy to joyfully infuse your entire being. You will thus experience healing freedom that will bring light to your new values.
Joy's guided conscious touch
For our loyal guests, we are introducing the add on of guided conscious touch. The art of touching opens gates to your loved one's soul. Now we can help you learn how to be ever more pleasing and awakening through your conscious touch, as guided by your tantrika. This already includes the Naturist option.